IT's Qi. Qi is reading a comic magazine.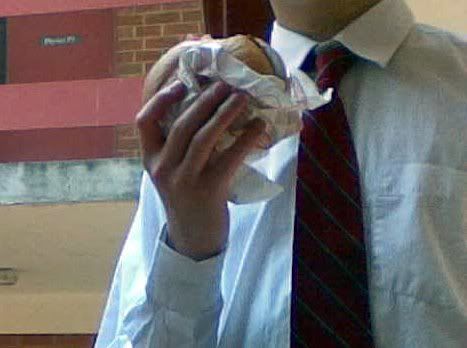 This is Ngan's burger. He likes to eat them. They are from the tuckshop. The tuckshop is dirty. The tuckshop is less dirty than the previous tuckshop.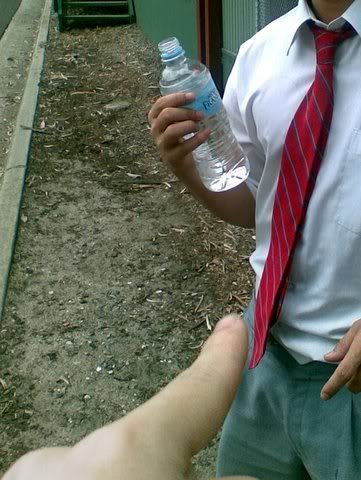 I am pointing at Tung. I cut his head off becuase he does not enjoy pictures being taken of him.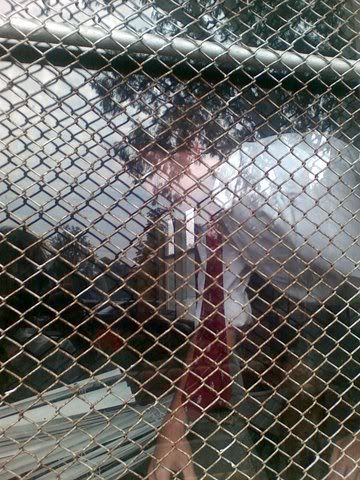 We were trying to get into the Venturers Hut again. The electronic key did not work, as we could not get it 'charged'(think role playing games). Ironically, the window was left open, so we could bypass the door. Sandbach climbed in the window. He knocked down the curtain.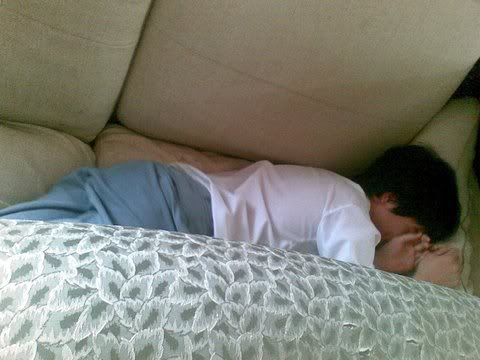 Rama lay on the couch.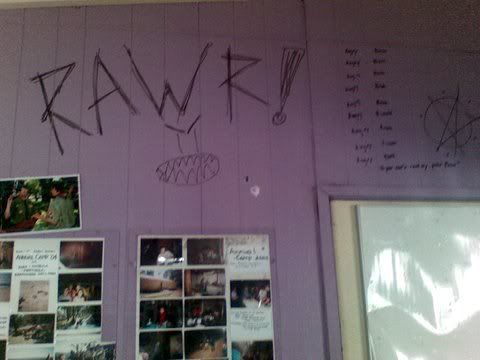 We were supposedly not supposed to go in the hut as somebody had grafitied the walls. I say walls as all of the walls contained some grafiti. The grafiti reminded me of some horror movie, where the antagonist goes insane and writes on the walls in order to express the antagonist's feelings (see what I did thar).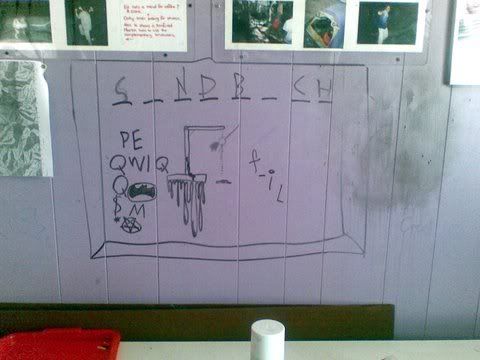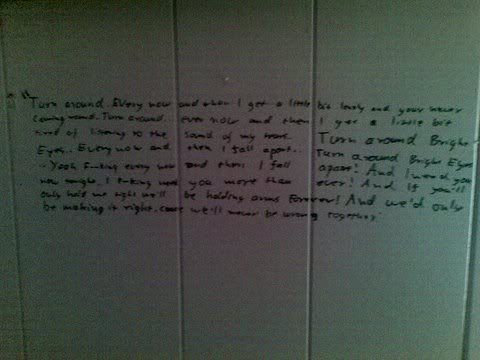 There is now an extra couch in the scout hall, and a gamecube. We had the classic game, 'Super Smash Bro's Melee'. Anders, who is not in the picture, just pwned Sandbach.
Me and rama having private time. Note the placement of the couches, chair, and table.